CPJ GENESIS CELL
CPJ Institute of Management & Technology operates the CPJ Genesis Cell, which plays a crucial role in facilitating placement opportunities for students. The cell focuses on inviting various companies for campus recruitment, specifically targeting students in their final year of the program who are expected to graduate at the end of the academic year.
The final placements at CPJ Institute are the result of a well-structured process that involves systematic interaction with industries and continuous career counseling for students. Starting from the beginning of the program, students receive ongoing guidance regarding their career aspirations and available options. This counseling is followed by proactive engagement with potential companies, encouraging their participation in the institute's placement program.
4 CELLS OF GENESIS
CETPAC
JOB CEFT
CECPRO
CEPDEV
CETPAC (CORPORATE EXPOSURE,TRAINING & PLACEMENT ACTIVITIES CELL)
CETPAC, the Career Development Cell at CPJ Institute of Management & Technology, is dedicated to supporting students in shaping and managing their careers. The cell focuses on building key ingredients required for students to become complete professionals. It offers various training programs and industry connect initiatives to enhance life skills and employability. These efforts improve students' chances of securing placements and develop professional attributes needed for success in their careers. CETPAC has been successful in placing a majority of final year students in leading corporate organizations in management, IT, and law firms. Pre-placement sessions are conducted on campus to provide students with a comprehensive understanding of interview handling and corporate employability in the present-day scenario.
CEFT (CELL MONITORING EDUCATIONAL & FUN TRIPS)
CPJ Institute recognizes the significance of national and international excursions, educational trips, and industrial visits. CEFT plans and organizes outbound trips and tours that combine excursions and educational experiences. These trips are organized not only to destinations within India but also to offshore locations. Such initiatives foster a sense of togetherness and belonging within the CPJ family. They also provide collaborative opportunities for academic, technical, and professional programs, as well as experiential learning for both students and faculty members.
CECPRO (CELL FOR CERTIFICATION PROGRAMS)
CPJ College believes in imparting not only education but also technical and professional expertise to its students. CECPRO focuses on conducting certification programs in collaboration with leading institutes from India and abroad. These programs provide students with additional skills and credentials to enhance their career prospects. Additionally, CECPRO facilitates foreign language courses in French and German within the college campus, allowing students to acclimatize themselves with international languages.
CEPDEV (CELL FOR PERSONALITY DEVELOPMENT)
In today's highly competitive world, it is essential for graduates to not only acquire educational knowledge but also groom their personalities to stand out and succeed. CEPDEV aims to enhance the oral, verbal, and vocal skills of CPJ students. Through extensive training sessions, lectures, and workshops, students participate in personality development programs that strengthen critical thinking, public speaking, group communication, negotiation, conflict resolution, note-taking, technical writing, and other essential skills. These programs also boost students' communication, comprehension, and analytical abilities, preparing them to excel in their personal and professional lives.
Top Recruiters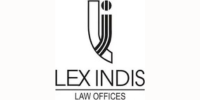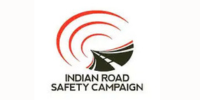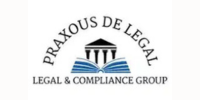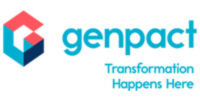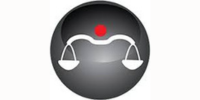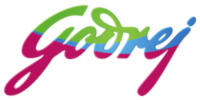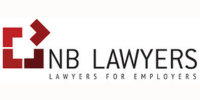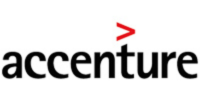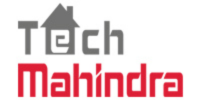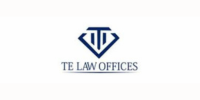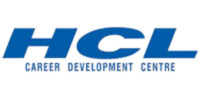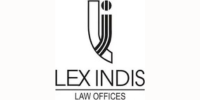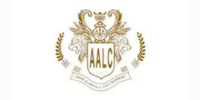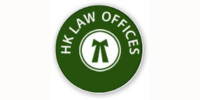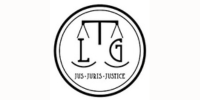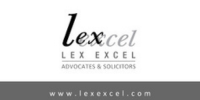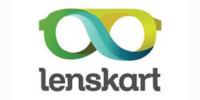 Placement & Internship Drives
Bajaj Alliance
25 March 2023
Concentrix
20 March 2023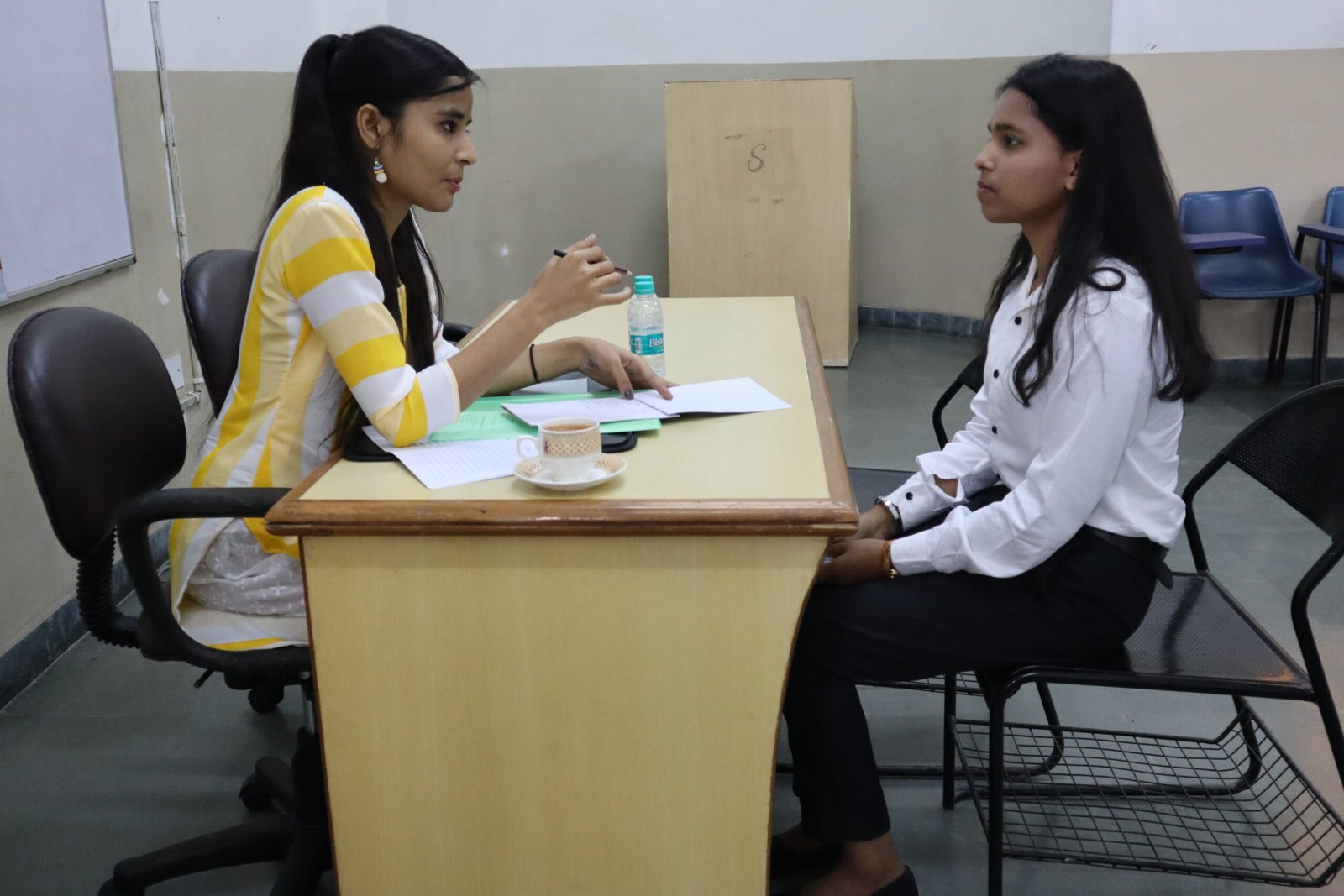 Global Nexus
20 March 2023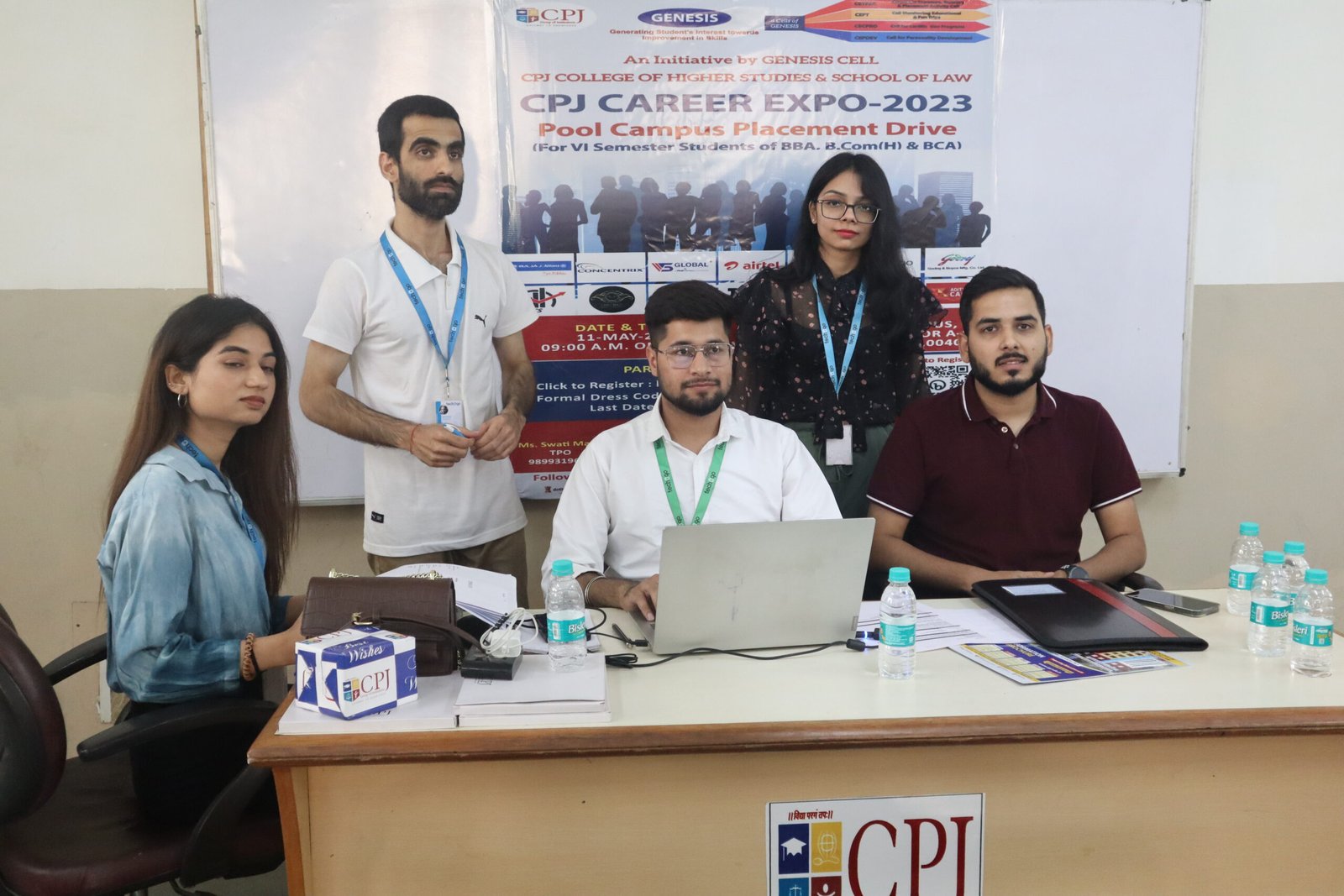 Techugo
24 March 2023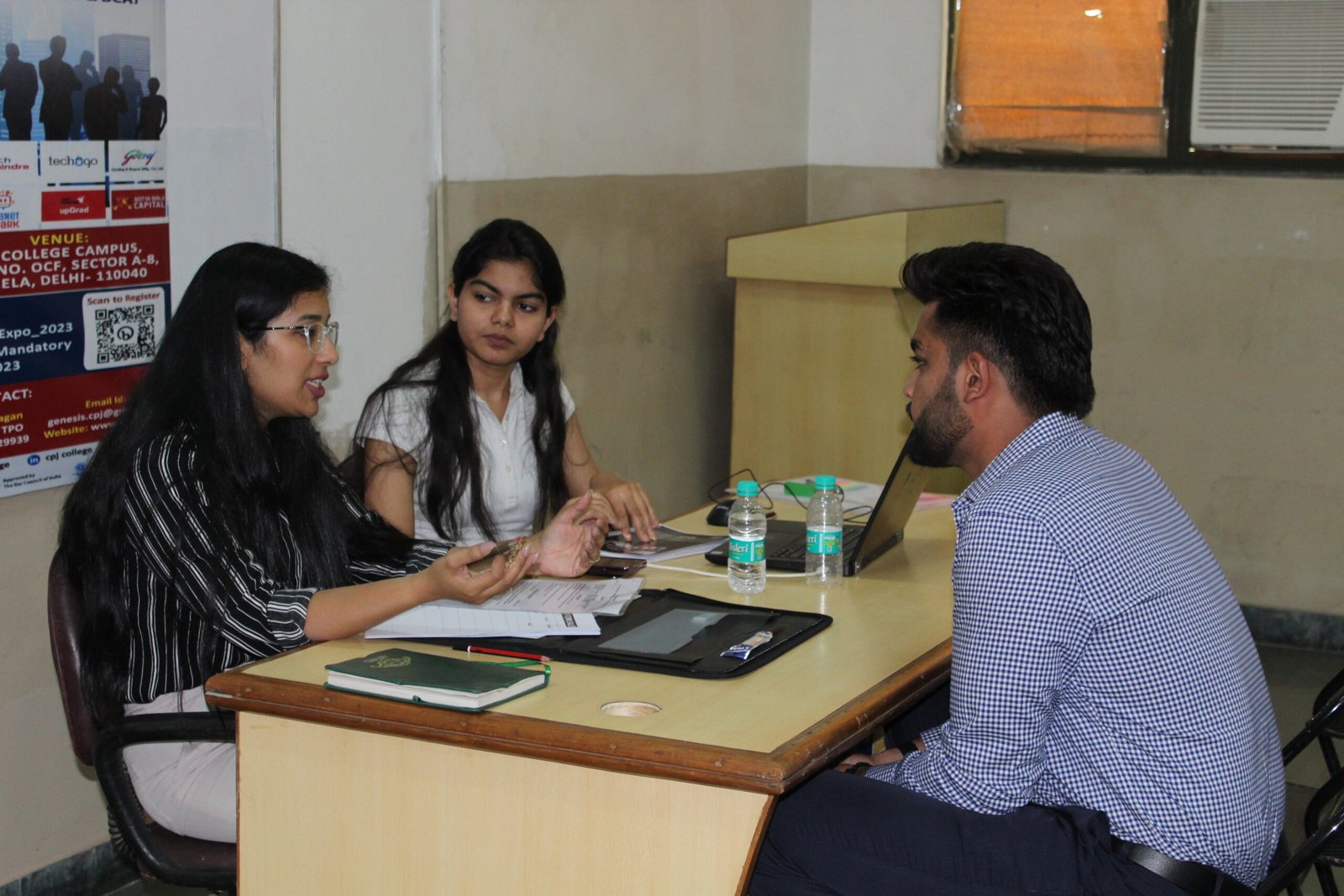 TNTrealty
21 March 2023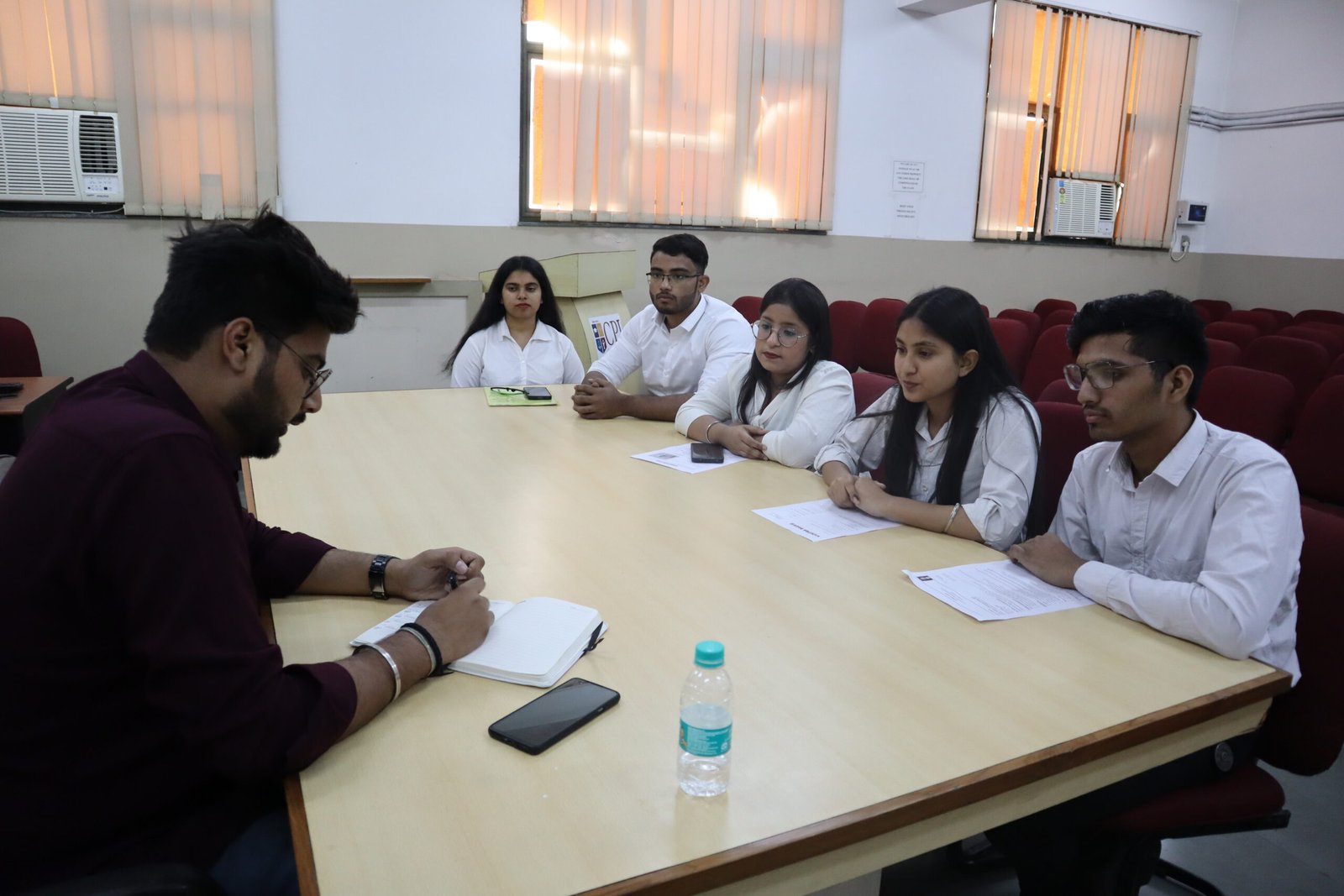 Planet Spark
27 March 2023
Aditya Birla Capital
22 March 2023
Academic & Industrial Visits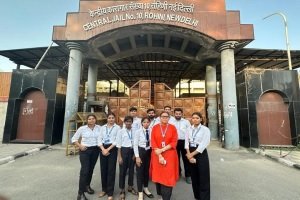 Rohini Jail, Delhi
19 October 2023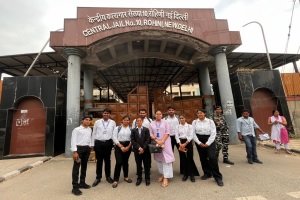 Central Jail, Rohini
16 October 2023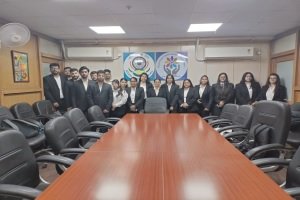 National Lok Adalat, Delhi
8 October 2023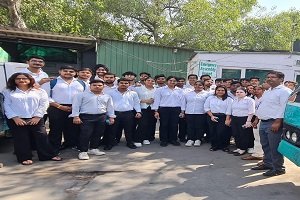 Bisleri International Pvt Ltd
30 September 2023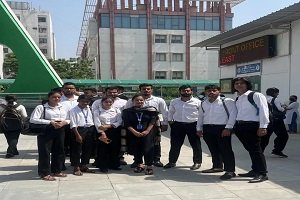 Karkardooma District Court, Delhi
27 September 2023
Pradhanmantri Sangrahalaya, Delhi
23rd September, 2023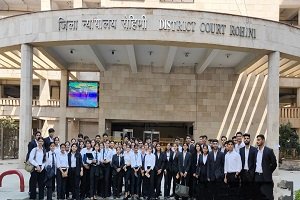 Rohini District Court, Delhi
21st September 2023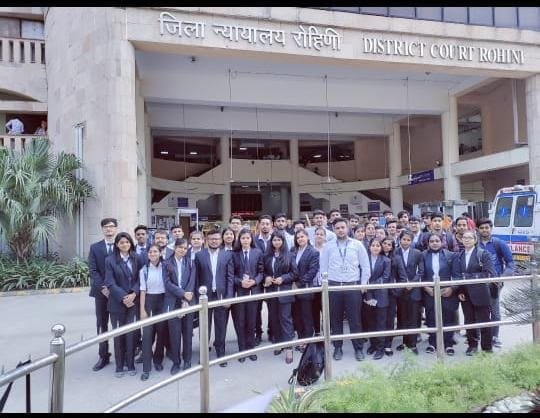 Rohini Court
22 March 2022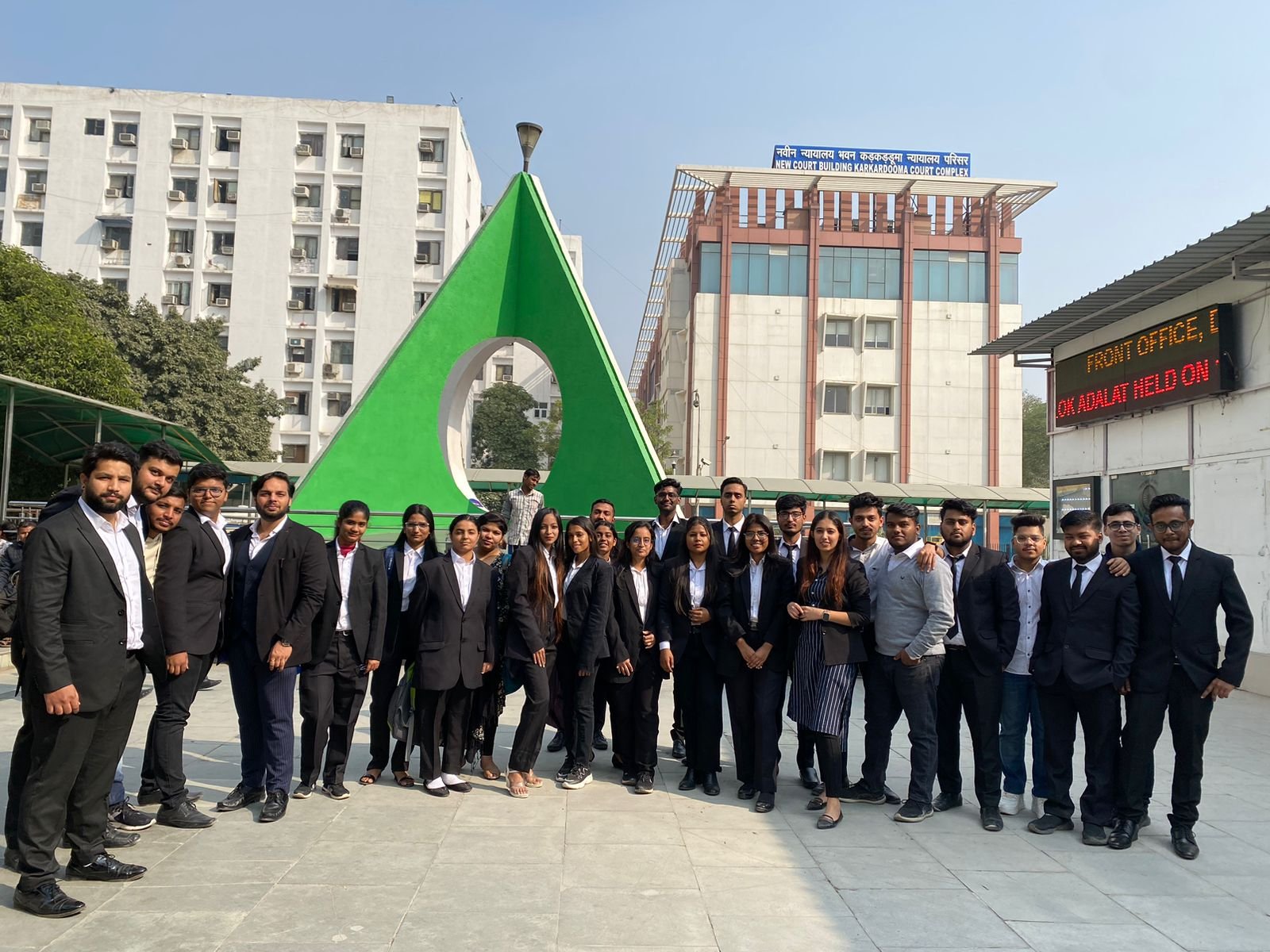 Karkardooma Court
21 April 2023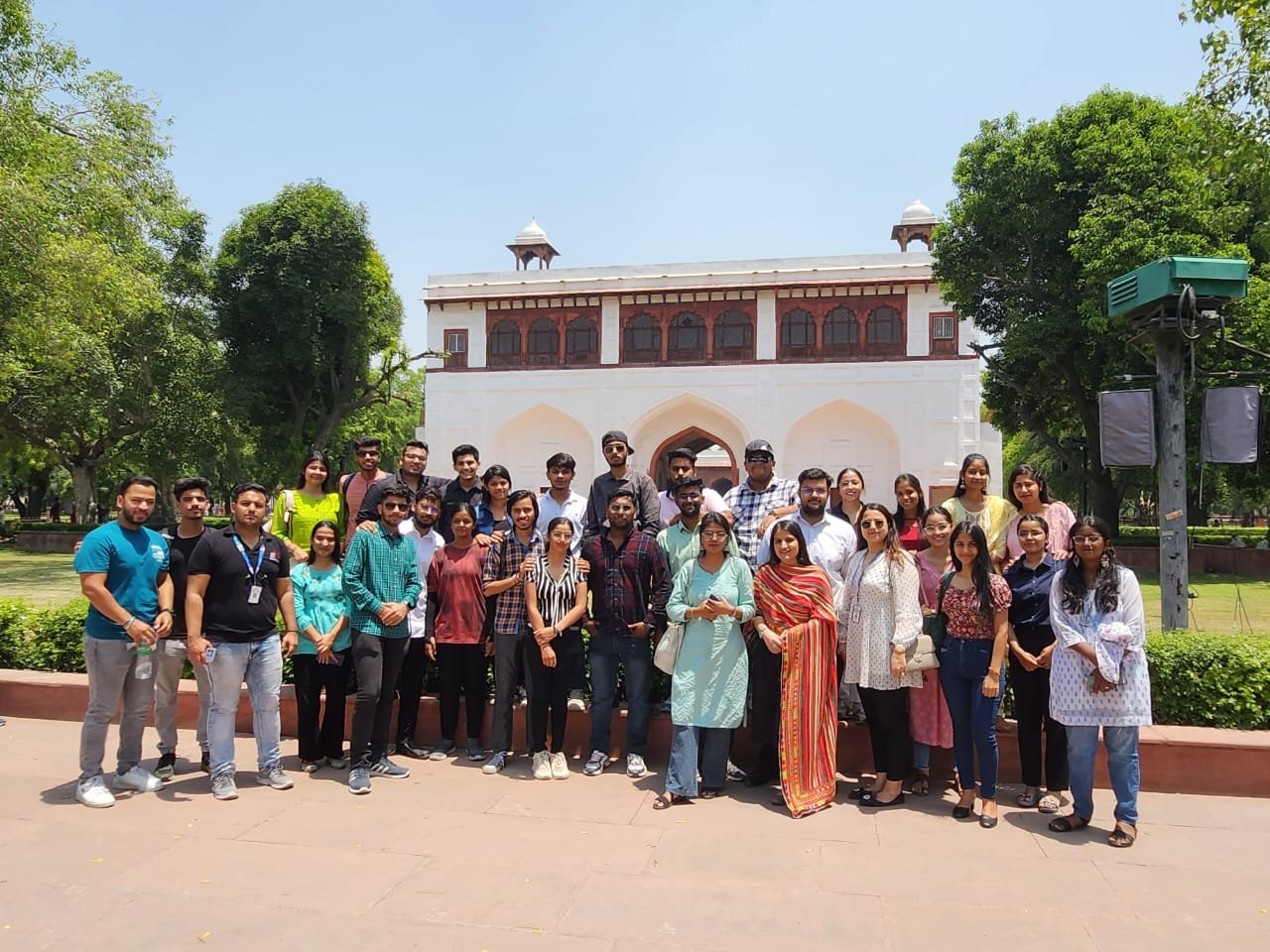 Red Fort
12 May 2023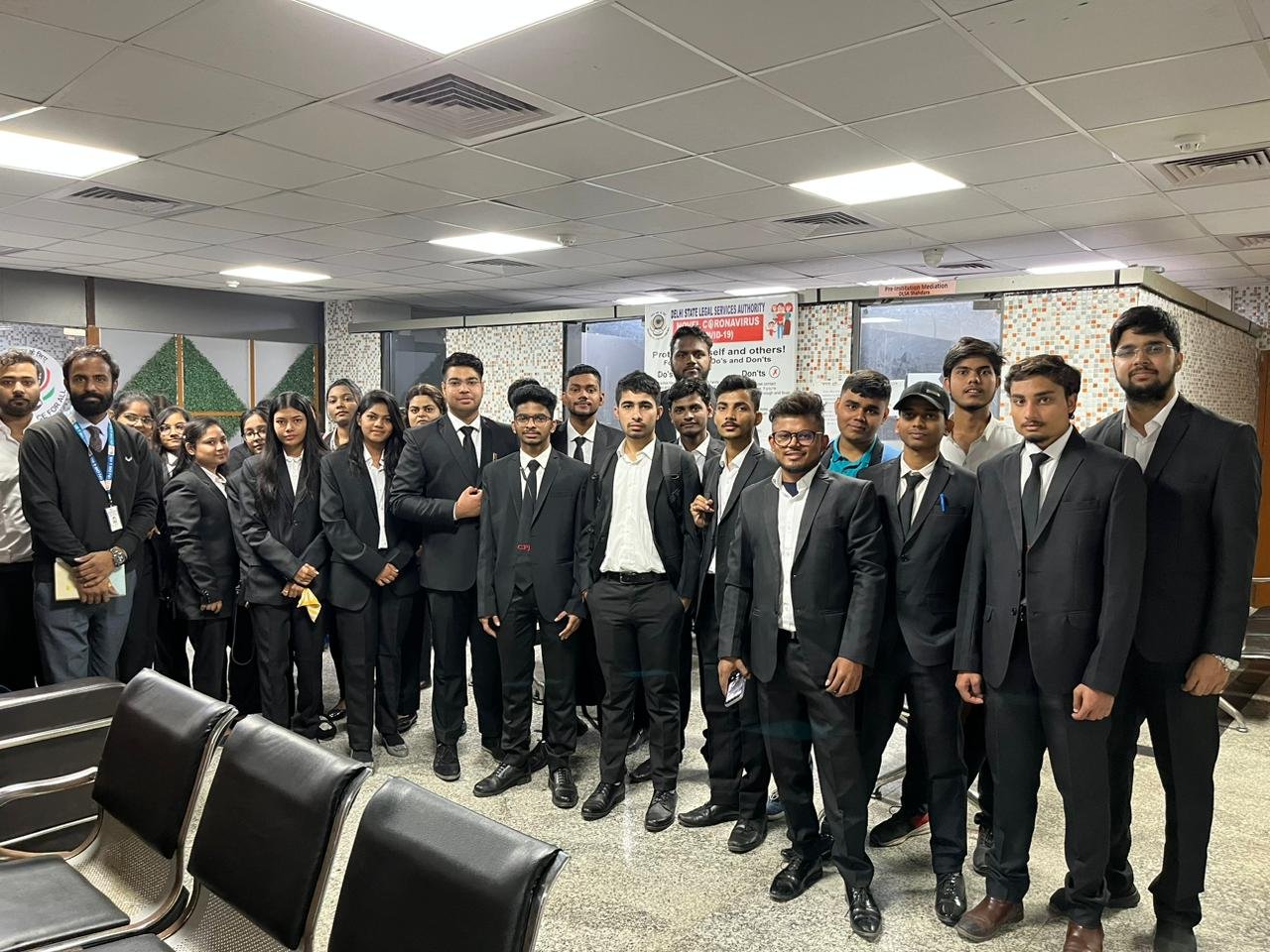 District Court, Shahdara
28 November 2022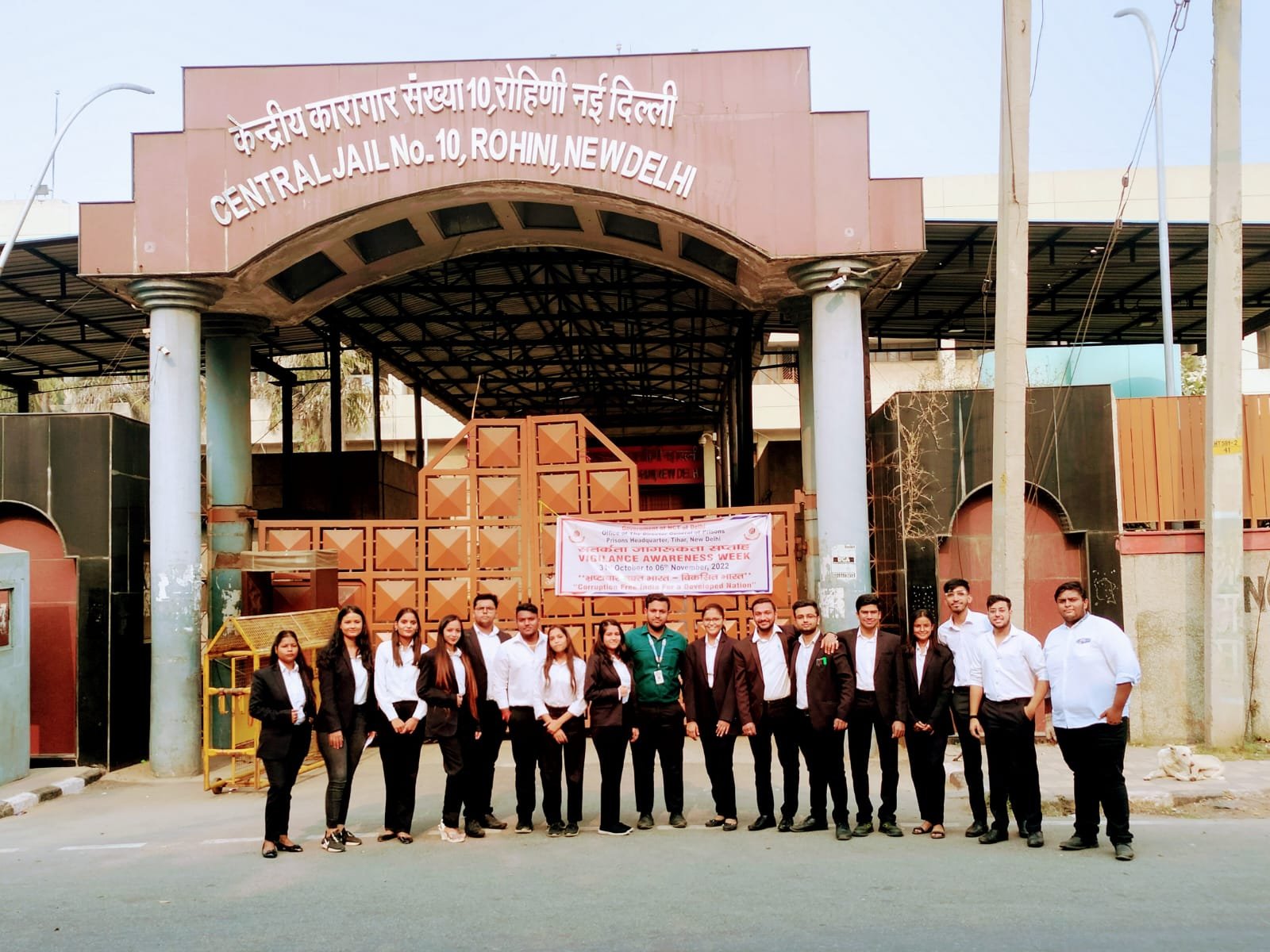 Central Jail, Rohini
3 April 2023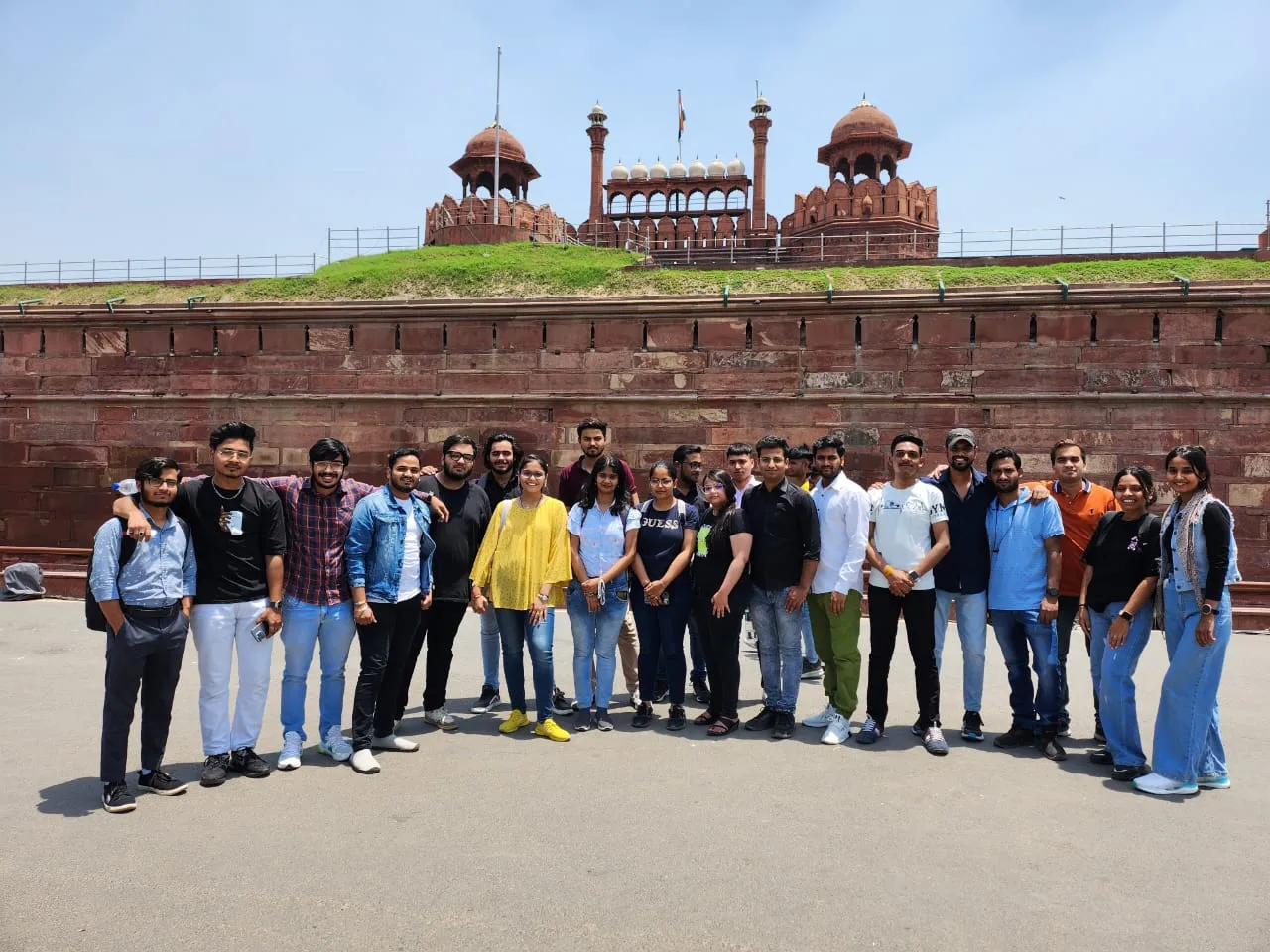 Red Fort
25 July 2022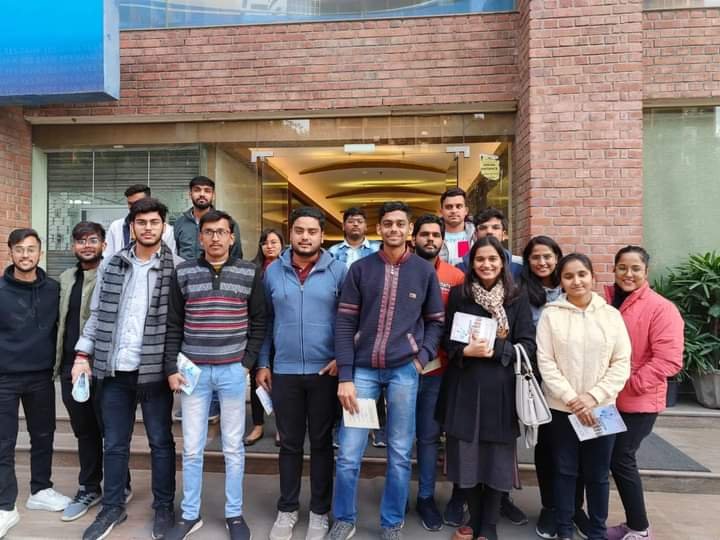 Bombay Stock Exchange
20 December 2022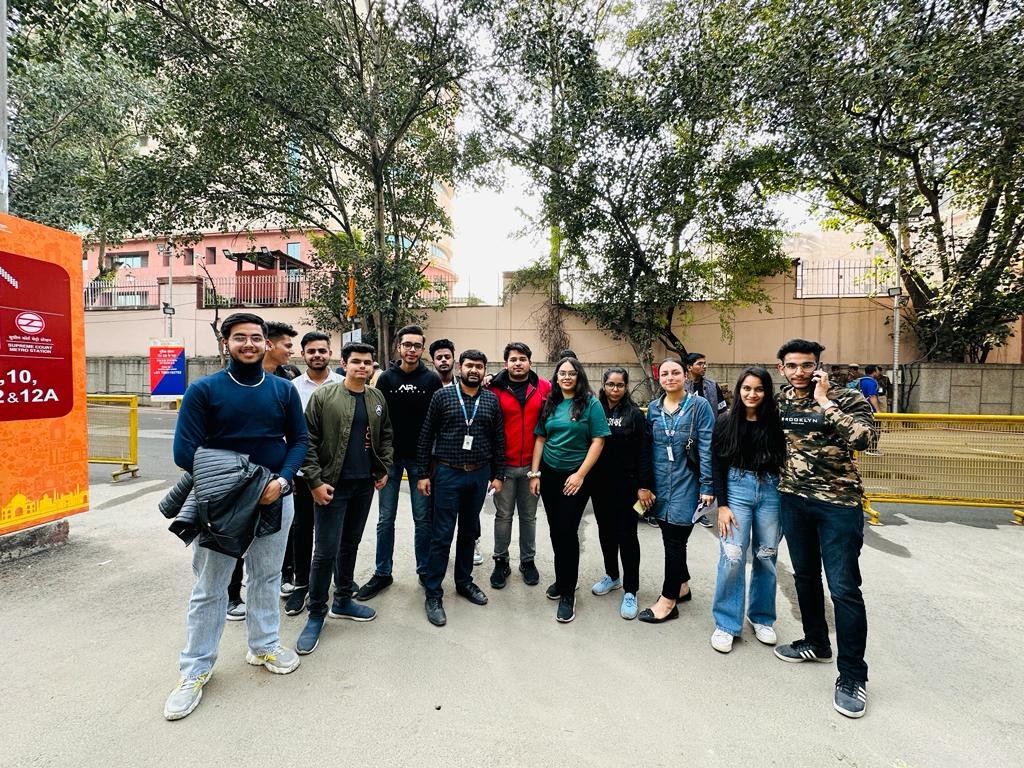 India International Trade Fair
26 November 2022